First and foremost...don't forget to hop over to Jenni's blog (click on the blog button right below) and find out how to get your entries for my Scentsy GIVEAWAY!! :)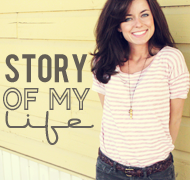 Today the chilly weather set in...and while I love it, I always HATE (I really do mean it in that strong of a term) to wear a coat, so I am not yet prepared for it. I think I'll have to wear my black coat, my black & gold scarf, and my black gloves to the Purdue football game this weekend cause it's gonna be cold! Argh!
I did splurge a little today and enjoyed a cookie from Panera...but I had the points for it! ;) One of our chemical sales people came down from Indy and brought goodies from Panera with her...mmmmm that was so good! ha
I really needed and wanted to relax this evening, my body just feels achy from the 2 nights of running on the treadmill and this cooler, rainy weather. Instead, I had another dental appointment. Fun, fun I tell ya! I can't even enjoy a glass of wine because my face is still numb...and as usual, probably will be until some point late into the night.