I joined up with 2 blog swaps this holiday season. I have never done anything like this before, but it has been fun getting to know new people!
The first swap I participated in was...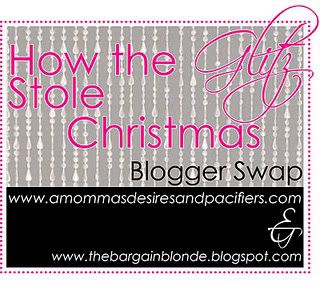 It was fun sending and receiving some glam items! :) My swap partner,
Rebecca from Beautie and the Belle
, sent me the following items...
yay for mascara! I'm ready to give this brand a try!
as soon as I get a pic printed, the Fab magnetic pic frame is going on my filing cabinet at work and the yellow photo book will be great for showing off recent pics of our San Antonio trip!
I am ALWAYS searching for a notepad...this cute lil polka-dot cube has already come in handy!
Thanks Rebecca!