So...you want more followers? You want to meet some new bloggy friends? Then hop over to Neely's page and link-up today! :)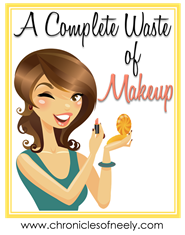 - - -
I started blogging because lots of my married/having kids friends started to chronicle their lives online. I figured, why not me too? Of course, I have nothing nearly as exciting to blog about as they do (hubbies, in-laws, kiddos, etc), but I do have my fur-baby, Toby, who makes a regular appearance here. ;)
I'm a simple girl. I grew up in the country, moved (& fell in love with the city), came back home and learned what it meant to fall in love with my little part of the world.
I'm single.
And if you've been following the boy drama lately, I have another twist to the story that I will try to post tonight. Thanks to all of you fabulous ladies who have been keeping up via Twitter & texting. Love you all! :) Who needs stupid boys when you have the love of good friends??
As my blog header says...I'm on a journey to find the real me. Weight loss. Lifestyle change. Exercise lover. Sister. Daughter. Friend. Last year I lost 50 pounds, gained a small chunk of that back, and this year I'm back on the path to slimming down! I'm almost back to that original 50 pound mark with lots more to go, but it gets easier (note: not any less frustrating, but you learn from your mistakes).
I love music. I listen to Pandora radio ALL day long while I'm at work. I sing along to every song on the radio, even to the annoyance of my sister. I could live without my TV. I rarely turn it on and when it is, I forget to watch it. haha
I always try to have a positive attitude (but we all have bad days!) and am ready with a smile.
My favorite time of the year is fall. I love the color green. My favorite flowers are lilies. I have a tattoo on my inner wrist (to the shock of most people who know me). I have a wicked temper that I've learned to control (a lot of people would be happy about that...if they only knew!). I love earrings and rings, but can't stand necklaces...they never fall right and I end up getting annoyed with it.
Have I bored you yet? Do we have some things in common? Leave me a note so I know you stopped by! :)